Playground by Ricardo Gomes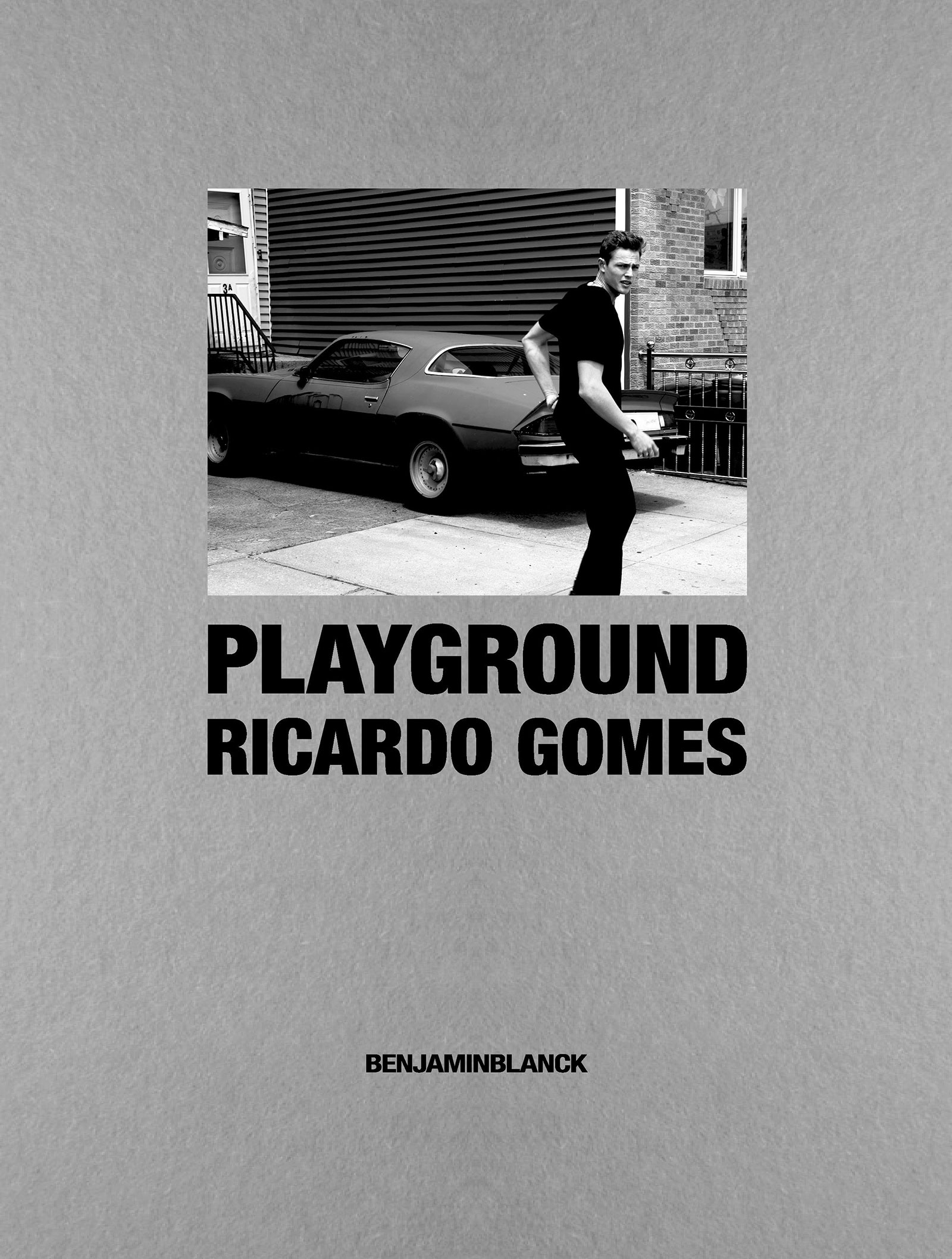 Playground by Ricardo Gomes
It was important for me to mix portraits, road trips and music, that's really what defines me.
- Ricardo Gomes
While reviewing for the first time the eight hundred photographs we selected for this book, a quote by Marcel Duchamp came to mind: "Art is a game between all men from all eras". These photographs seem to shape a global and timeless universe. They purposely blur frontiers, and time to expose concepts. By capturing contemporary yet timeless instants, Ricardo Gomes introduces his photography as evident, here comes "Playground", the fantasy vision of a worldly youth, passionate, full of melancholy and careless, frozen for eternity.
Benjamin Blanck
Edited by Benjamin Blanck.
Published by Benjamin Blanck.
96 pages
Legal Deposit 1st quarter 2019
Printed in UE
EAN 9791093899060
All rights reserved
© Ricardo Gomes 2019
© Benjamin Blanck Editeur 2019